Post by Admin on May 3, 2021 13:20:38 GMT -6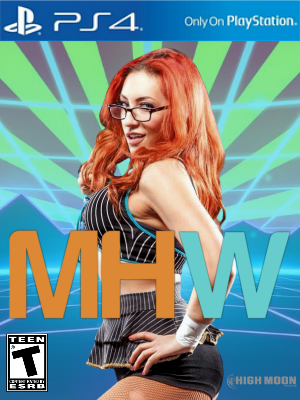 $59.95
Playable Superstars
Skrabz
Tyke Index
Reaper
Jansen Myrrh
Alex "Bullet" Carbajal
"Trauma" Gabriel Ohio
Robert Mack
"The Lost Child" Solomon Cain
Wendy "Zombie" Stevens
Azurine Vebbins
Samantha "Titaness" Hamilton
"The War Queen" Leah
"Pretty" Ricky Stanton
"Monster" Anaquin Adams
"Psycho" Saoirse Maguire
Jackie "Bandit" Layton
Katrina Mack
Dolores
"The Queen of Kings" Erin Blue
Agustin Gates
Becca "Bruiser" Maguire
"Evil" Emily Falls
"The Cold Hearted" Chris Mosh
Ripley
"Main Star" Ace Starr
Alastair Frost
"The Real Deal" Dillon Daniels
Space Lord
"Thundering" Terry Marshall
Muriko Ihari
Huruka Ihari
Tox
Shox
Teresa Duke
SAMSON
Ginger Knox
"The Woke Warrior" Dana Ellis
Finn Whelan
Carlos Cruz
Lance Mikes
Raven Trueblood
Kaito Jackson
Johnny Knight
Daphne James
Scythe Bloodline
Brandon Young
Jett
"Voodoo Mama" Isis Beauxchamp
Bubbles
Krazy Kriss
Richie Raw
Tag Teams
Coven
Shieldmaidens
Sports Entertainment Xpress
Double Team Ihari
Da Brix City Boyz
The Foundation
Scythe Bloodline & Brandon Young
Full Throttle
Arenas
MHW ThrowDown
Mile High AMMO
Mile High Spectacular
Mile High Spectacular 2
Black Magic
Rise Again
Myrrhder She Wrote
Exhibition Mode
One on One Match
Special Guest Referee Match
60 Minute Iron Man Match
Prison Break Match
Hangman's Match
Buried Alive Match
Hardcore Match
Tag Team Match
Triple Threat Match
Fatal Four Way Match
Six Person Tag Match
Six Person Battle Royal Match
Story ModeThe Unlikely Tag Team
Reaper and Tyke Index's "friendship" grows into a tag team partnership, as they run through the tag division to dethrone the Shieldmaidens and take the MHW Tag Team Championships.
The King Has Fallen
Katrina Mack gets control of MHW, and Robert Mack is demoted to an active competitor. Can he rise up the ranks and take Skrabz' Ultimate Championship, with the majority of the roster begging Katrina to put them in a match to take out their old boss?
"Main Event" Chris Mosh
Chris Mosh buys some magic beans from Tyke Index that gives him super human strength, turning him into "Main Event" Chris Mosh. Will Mosh be the one to end Skrabz' championship reign?
Pick A Side
Choose Dana Ellis or Agustin Gates, and go to war in the most irritating rivalry in sports entertainment.
Mr. 100%
Play as Skrabz and help him continue to retain his Ultimate and Phoenix Championships, while also winning the ThrowDown, Hardcore, AMMO, and ultimately the Tag Team Championships all by himself.
In-Game Soundtrack
"A Warrior's Call" by Volbeat
"Bullet The Blue Sky" by Sepultura
"White Flag" by Bishop Briggs
"24K Magic" by Bruno Mars
"I Am The Fire" by Halestorm
"Elevate" by Papa Roach
"Venom" by Eminem
"Colorado" by Tech N9ne featuring B.O.B., Krizz Kaliko, Rittz, Mayday, Stevie Stone, CES Cru, and Info Gates